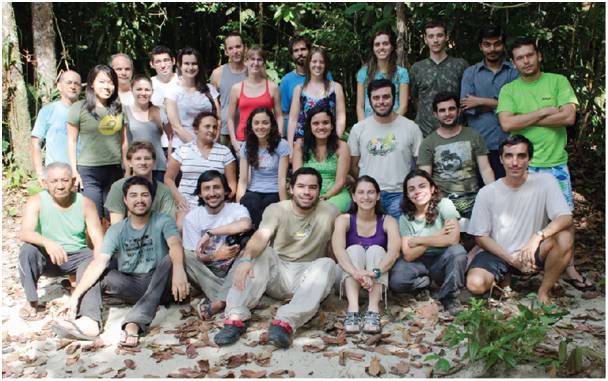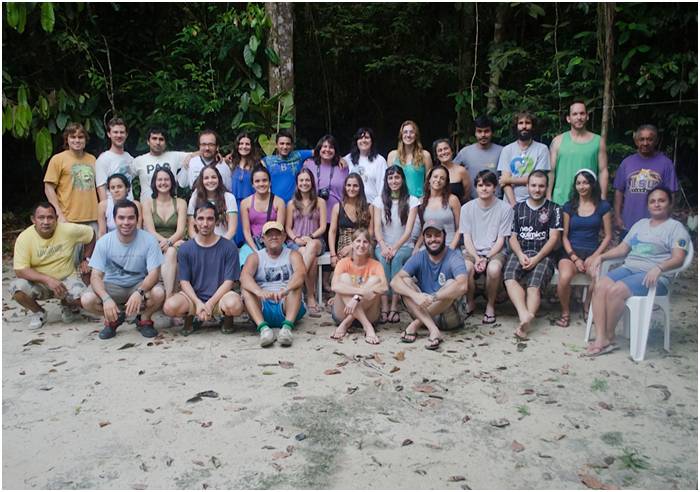 Because migratory birds do not recognize political boundaries they require a global approach to conservation and management. In this vein, Louisiana Bird Observatory (LABO) began a sister-station relationship with Costa Rica Bird Observatories in 2010 where methodologies, data and outreach strategies are shared to better affect bird conservation throughout the Americas.
In addition to working with similar international efforts, LABO also works with governmental organizations to train Latin American graduate students and biologists in order to prepare the next generation of researchers and bird advocates. For example, since 2012, each year LABO primary banders fly to the middle of the Amazon forest in Brazil with banding equipment to lead instruction in a bird banding course.
The course is conducted in partnership with CEMAVE, Instituto Nacional de Pesquisas da Amazônia, and Gonçalo Ferraz at the the Federal University of Rio Grande do Sul. During these one-week courses, students work with instructors in the field and attend afternoon lectures focused on a diversity of topics pertaining to bird monitoring. Since LABO began conducting banding courses in Brazil, we have instructed over 40 students from 8 countries, who continue to apply these techniques in their graduate and post-graduate research projects. To learn more, please read our 2012 and 2013 Brazil Banding Course summaries.